OPCULATO - Math Puzzle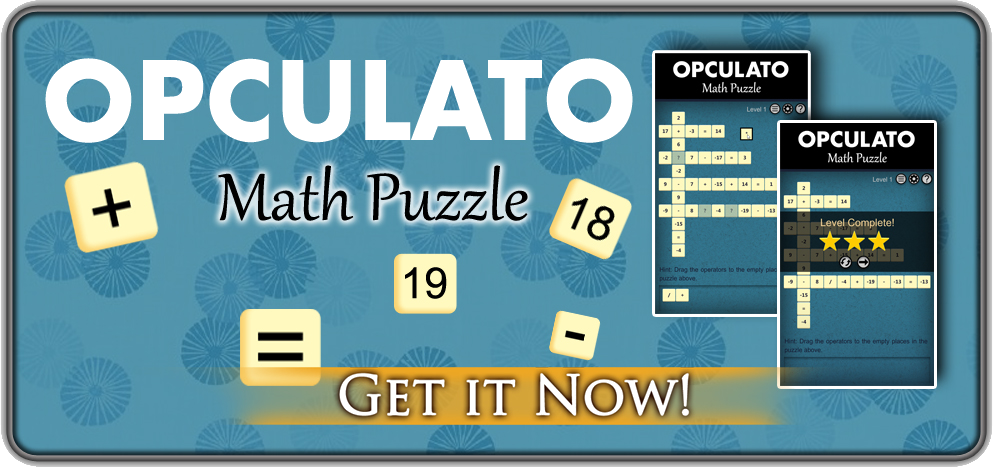 OPCULATO is out for Android - get it now!
OPCULATO is an exciting new math puzzle app for Android with 100 challenging levels. The OPCULATO puzzle format is known from several app and print formats, but we have teamed up with the original inventor, Njoyo, and helped create this new and improved version of the game. And now it's out on Android devices via our mobile publishing partner, Happy Planet Games.
The new OPCULATO Math Puzzle is easy to pick up and understand, but difficult to master. Since previous versions of the app have been especially popular in many Asian countries, this version supports 12 languages including Japanese, Chinese, Korean, Vietnamese as well as English, German, French, Italian, Spanish, Danish, Dutch, and Portuguese.
Get the app now, it's free on GooglePlay.
OPCULATO Math Puzzle Screenshots